News
K9 Dogs Can Help Schools Detect and Deter Vaping on Campus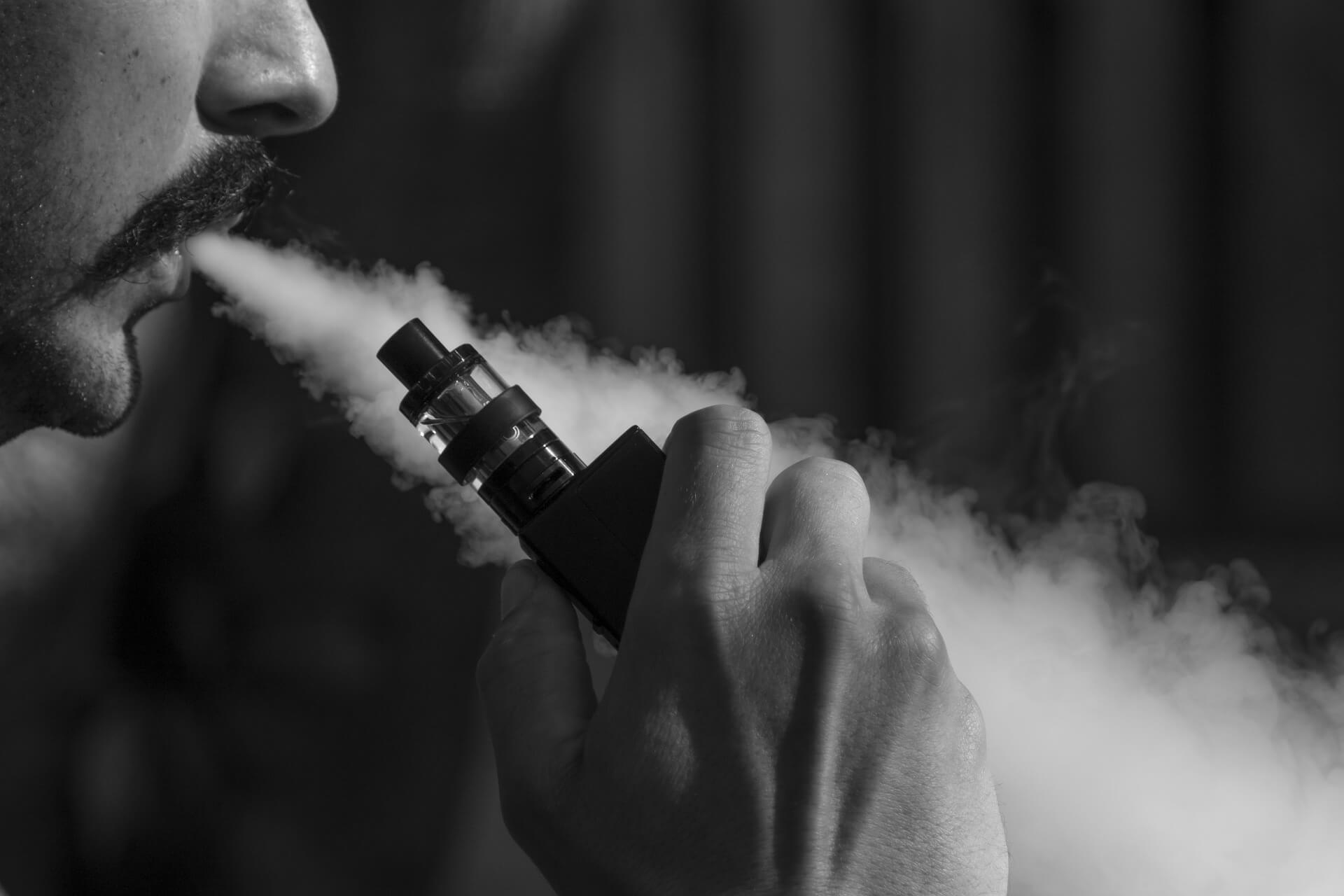 E-cigarette use among children and teens is exploding, much to the alarm of parents, school officials, and others who work with students in all secondary grades. Recent studies have found that one in 10 high schoolers vapes; other studies show that exposure to nicotine during the formative teen and pre-teen years can cause long-term damage and potentially lead to addiction.
Information from the Centers for Disease Control (cdc.gov) lists a variety of potential dangers to children from vaping. It says e-cigarette aerosol is not harmless "water vapor" and that the e-cigarette aerosol that users breathe from the device and exhale can contain harmful and potentially harmful substances, including: nicotine, ultrafine particles that can be inhaled deep into the lungs, chemical flavorings linked to a serious lung disease, volatile organic compounds, cancer-causing chemicals, and heavy metals such as nickel, tin, and lead.
In addition, a new study by Stanford University indicates that students who are users of nicotine and so-called vape pens are seven times more likely to contract Covid-19.
These alarming statistics are prompting schools, teachers, and administrators to identify and implement additional measures against vaping and vape pens within school property. 3DK9 uses friendly, highly trained detection dogs to safely and effectively locate, and thus prevent, the use of narcotics and vape pens in schools.
"Schools have been blindsided by the skyrocketing popularity of e-cigarette use among students," said Mark Chmielinski, president of 3DK9 Detection Services. "There are so many styles of vaping devices and their sweet aromas make them difficult for school officials to detect."
He added, "Using consistent school safety sweeps, our handlers and nicotine-sniffing dogs will blanket entire campuses including lockers, classrooms, school buses and surrounding grounds. We can conduct searches during or after school and at school events. And we can work with schools of all sizes."
Using private-service drug dogs for nicotine detection has two benefits:
It deters vaping. K9 programs are highly effective at identifying illegal and prohibited substances. Just having drug- and nicotine-sniffing detection dogs on campus sends a clear signal that an effective detection program is under way. This helps students, teachers and others who enter a school building to know there is nowhere for prohibited substances to hide.

It reassures parents. Parents may feel powerless to ensure their children's safety once they leave home and head off to school. Using a K9 program with highly trained nicotine detection dogs to sniff out vaping helps parents trust that their children will be protected from vaping use and possession while they are at school.
It's important to know that K9 detection using trained sniffer dogs involves more than just illegal substances. Nicotine is a legal substance for adults, of course, but illegal and prohibited for minors.
"The advantage of using a private service such as 3DK9 instead of the police is that our drug dogs can detect both illegal and legal substances that are commonly abused," Chmielinski said. "Police dogs can only sniff out illegal substances like cocaine. Our drug dogs can be imprinted to sniff out nicotine and vaping materials, in all their variety of flavors and aromas."
Parents and schools need to be even more vigilant as more and more harmful substances threaten the health and safety of our children. It's not just alcohol – the list of dangerous substances keeps growing. 3DK9 Detection Services takes pride in staying up to date on the latest threats, training its sniffer dogs and handlers to detect new substances such as e-cigarettes and vapes. 3DK9 Detection Services is your trusted partner in the fight against illegal and prohibited substances that put our children at risk. Don't take chances with your children and students. Call us today for a free consultation!