News
How a K9 Can Help With Threat Detection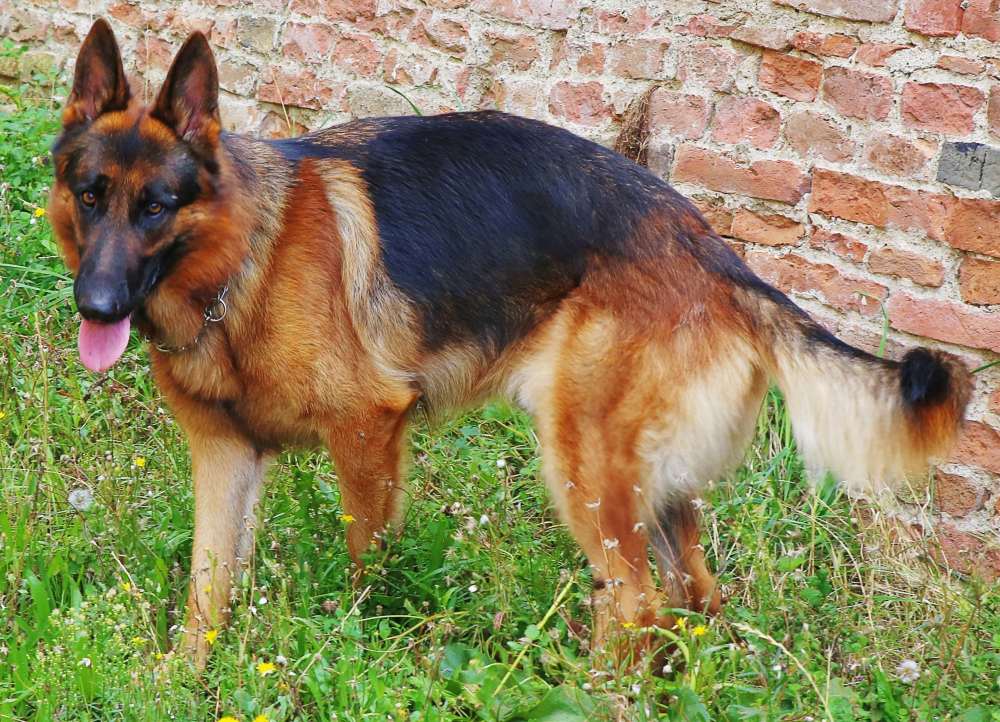 Are you considering upping security? These days, it seems like there are more threats than ever. With the rise of random acts of violence and the looming opioid epidemic, ensuring your workplace, home, or event is protected should be top of mind.
If you are looking to ensure your workplace or home is safe, you can't get better threat detection than a K9. Sure, there are benefits to technology-based security systems, but dogs have been used in security for a long time, and that is not looking to change any time soon
Here's why you should go with the tried and true method of adding a K9 to your business, department, or home.
K9 Training
The first thing you should understand about K9s is the way they are trained. Operant conditioning, AKA positive reinforcement training, is the most efficient way to train. Positive reinforcement training means a dog is incentivized to do a task. This means reinforcing behavior trainers like. When a dog gets praise, they want to do the task again. This ensures the K9s are at peak performance.
We also have an understanding of which dog breeds do best for which job. Just like not all humans are the same, not all dog breeds are either. Having an innate understanding of what each breed does best helps to get the best threat detection results.
Training a dog takes an immense amount of trust. When our handlers train, they do more than just offer commands; they build a relationship with our K9s. This kind of relationship-building allows each handler to understand the K9 on a deeper level. There are many specific tasks and exercises a K9 learns through our training process.
Narcotics Detection
A narcotics detection dog can benefit your business, school, or home. Using their extensive training and natural abilities, a K9 is one of the most efficient ways to ensure no illicit substances exist on the premises
A K9 search will save you time, money and is much more effective than a human search. If one of our dogs detects narcotics on the premises, the handler will inform the business or homeowner, marking the spot. You will know in real-time if there is anything on the premises that shouldn't be there.
If you believe your family member or loved one is using narcotics, we can do sweeps when everyone is out of the house. This way, everything is done as discreetly as possible.
Contraband Detection
Contraband detection dogs can find more than narcotics. In addition to sniffing out illicit substances, they can also be trained to find weapons, cell phones, and alcohol, to name a few.
Our dogs are trained with the latest in cellphone, weapon, gun, and narcotic search methods. This allows them to identify an object that might cause harm
This kind of threat detection can be helpful if you are throwing an event or suspect someone is concealing a weapon in your home or office. These kinds of objects can threaten the safety of everyone
Our sniffer dogs will give you peace of mind. You will be able to sleep better at night knowing you've done everything in your power to protect your loved ones from what could potentially be a random act of violence or some other kind of catastrophic event.
Explosive Detection
Bomb detection dogs are specifically trained to sniff out explosive devices. This is incredibly important and specialized work. There are three types of explosive detection dogs.
TSA K9s walk up and down a line of people who are not moving. The best example for the use of a TSA K9 would be a line at an airport
Person Borne K9s are for threat detection at places like concerts, sporting events, or large gatherings. These dogs walk slowly against the flow of traffic or sit still while people pass by them
Explosive detection dogs work in a ton of environments. They can find bombs in packages, vehicles, and a variety of buildings. Airports, concerts, sporting events, and more also like to use these types of dogs
Finding a bomb before it detonates can save the lives of hundreds if not thousands of people. For this reason, having an EDD at your large event can be the difference between life and death.
Security
We have a skilled force of K9 service dogs who can be used in businesses, at home, or as personal protection for high-profile people. If you are aware of a potential threat or just want to ensure that nothing terrible will happen, having a guard dog on-site can reduce your anxiety.
Our guard dogs know how to stay calm in non-threatening situations, but they will spring into action once they know there is a threat. Rest assured, you will be protected if the need arises.
Whether you need discreet services or would prefer something a little more overt to deter any individuals who may present a problem, there is an option for you
Want to Know More About K9 Threat Detection?
Defend, detect and deter are the 3Ds behind 3DK9. We believe that safety comes first and want to do our part to protect the public from threats.
If you are ready to up your security game and hire a K9 to help with your threat detection needs, please contact us! We want to help make your home, office, school, or event as safe as it can be.
You can learn more about how we train our dogs and what you can do to protect your home and family by reading our blog
‹ Back