News
Canine Security in the Workplace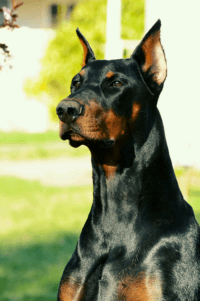 Substance abuse on the job is dangerous for everyone involved — most of all, for the person actually abusing the substances. With guard dog security services, you can prevent illicit substances from entering your building and identify drugs that may already be inside. But are security dog services really necessary for your facility? Take a look at some recent substance use statistics to learn how drugs could be affecting your workplace without your knowledge.
Drugs in the Workplace
According to a recent study conducted by the U.S. Surgeon General, nearly 21 million Americans are living with substance use disorders. Of that 21 million, 16 million are employed in the workforce. The ever-growing opioid epidemic raises some major concerns for employers when their employees are under the influence at work:
Rising cost of benefits
Rising cost of worker compensation
Loss of productivity
Drug use on the job
In a survey conducted by the National Safety Council, 39% of employers viewed prescription drug use as a threat to safety on the job. This caused 7 in 10 companies to report issues ranging from absenteeism to overdose, which costs the U.S. economy more than $400 billion a year.
How Canine Security Can Help
When employees step through your company doors, every precaution needs to be taken to ensure they stay safe and sober during their shift. By using narcotic detection dogs, you are taking the proactive approach to security in your facility. Companies and employers, large and small, can enlist robust security dog services and implement a narcotics search policy that will reduce the loss of productivity and provide a safer work environment for all — because it only takes one accident, one injury, or worse, one death due to narcotic use on the job to ruin a company's reputation.
Choose 3dk9 for Guard Dog Security Services
Save time and money while substantially increasing your workforce productivity by calling 3DK9 for your canine security and narcotic detection needs. Our trained guard dogs can be dispatched to your location in 24 hours because we understand the urgency of restoring your safety and peace of mind. Contact us to learn more about how we can help.
‹ Back