News
Theft Prevention and K9 Teams: How Trained Dogs Can Help Deter Theft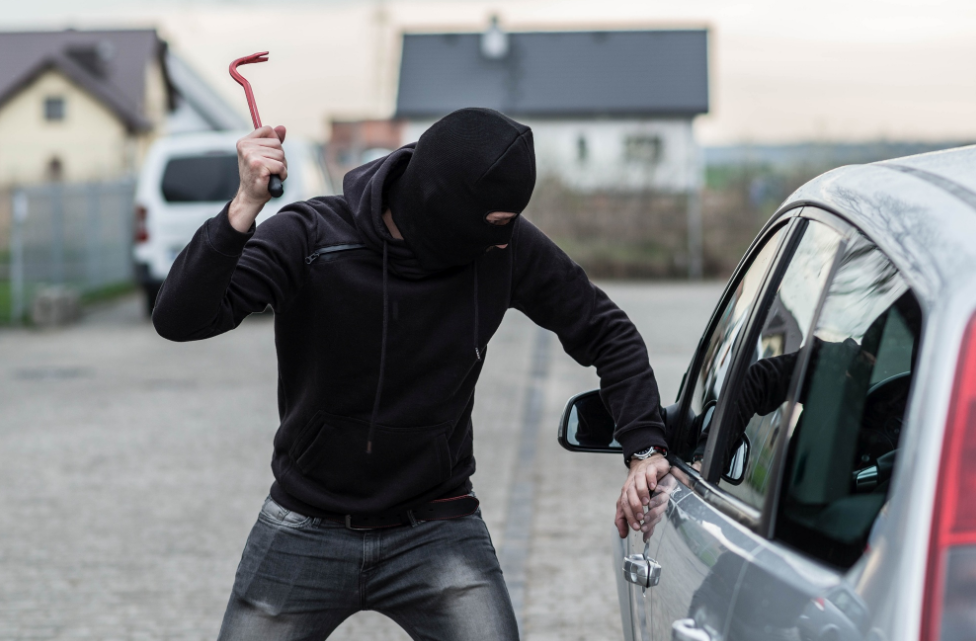 You're confident your furry friend will have your back in any situation. That's why you call Rufus Man's Best Friend.
You're not the only one who feels this way, either. Research shows that seven out of 10 people view their dogs as their best friends.
But as much as Rufus loves you, can he actually keep your house from becoming burglarized?
Your furry sidekick may not be equipped to deter theft at your home, but trained dogs can indeed help with theft prevention in households, construction sites, and other venues. Here's a rundown of everything you need to know about theft prevention with K9 teams.
Let's dig in!
The Power of Barking
If the ability to bark was the sole requirement of a dog for deterring theft, the majority of dogs would be qualified for the job. After all, dogs usually make noise if they see somebody ringing the doorbell. Likewise, they're apt to bark if they notice a stranger wandering around your yard.
In light of this, many burglars opt for homes that aren't inhabited by dogs. That's because they want to avoid the noisy commotion and unpredictability that dogs can present. Having a dog present at your home can therefore help to make your home as unattractive to burglarize as possible.
However, a barking dog may not be enough to scare some daring burglars away from your property.
Moving Beyond the Bark
Although many dogs will bark loudly at intruders, this doesn't mean they will protect you right away if your property is at risk. You need a dog that is also willing to attack or bite the intruder, rather than hide.
How Burglars Can Outsmart Your Dog
If your dog isn't prepared to attack an intruder, a burglar may be able to distract them or push them away in a couple of ways.
For instance, they might spray your dog with ammonia, which can be a dog repellant. They might also give your dog meat that has been drugged with a tranquilizer. This is a real concern given that such tranquilizers aren't difficult for burglars to get their hands on.
Smaller Breeds vs. Bigger Breeds
Although smaller breeds can bark at an intruder to let you know they're present, they can't do much physical damage to them. These breeds range from miniature pinschers to schnauzers and chihuahuas.
A carefree breed may not be the best security animal, either. Examples of this type of breed include a golden retriever and a lab.
A larger breed that is known to be more aggressive is more suitable for securing your home from a burglar. However, if they are not trained, this type of dog can injure family members or visitors. This can lead to costly insurance claims associated with dog bites, for example.
Fast Speed of a Burglar
An intruder typically acts very quickly. In just a few minutes, a thief can grab some of your most precious yet simple-to-take possessions, like jewelry and cash.
Even if Rufus continues to bark at the burglar, the thief may have no problem keeping them calm for a handful of minutes while they pilfer your valuable possessions.
Security System Challenges
If you don't think Rufus would make the best security dog, you may be tempted to purchase a home security system to deter theft at your home.
However, even the best security systems aren't foolproof. For instance, a security system can easily be hacked, allowing a thief to access your home without your knowledge.
How Dog Security Training Can Help
The best option for deterring theft at your home or construction site is to use trained dogs through a K9 detection service that features professional handlers, dogs, and trainers. These professional trainers can successfully teach dogs boundaries and limits, thus enabling them to protect your property effectively.
Providing proper dog security training takes time, skill, and effort, so choosing an experienced K9 security service is critical to keeping your property protected.
The right service will prepare their dogs to handle situations involving large crowds as well as an interaction between just two people. You can expect their dogs to be focused, well mannered, and environmentally aware every time they're at your property.
What Quality K9 Detection Looks Like
Look for a K9 detection service that trains their protection and security dogs constantly to keep their dogs' skill levels at their highest.
Detection training should include both real-life situations and standard drills. During some training exercises, the company might put their dogs in real environments, like offices or homes, and let them practice detecting threats there.
These authentic experiences will help to ensure that their security dogs don't become distracted by people or objects in any active detection scenario. They will also help the dogs to maintain their composure when threats are not yet evident.
How We Can Help with Theft Prevention
Trained dogs can help to prevent theft by doing more than simply barking at a burglar. A trained dog understands how to engage an intruder to safeguard your property without causing unnecessary damage.
At 3DK9 Detection, we take pride in offering top-tier K9 detection and safety services. Our trained dogs can help you to avoid theft at businesses, event venues, and airports. Our watchdogs also have experience working at airports, private residences, and schools.
Get in touch with us to learn more about our trained theft prevention dogs, and book a consultation today!
‹ Back